Welcome Educators!
---
Thanks for your interest in our Sustainability Education Program designed to supplement your current classroom curriculum. The program consists of lessons delivered through an on-line web app, fun contests for students and the opportunity to earn a $50 mini grant for participating teachers!
Program Goals:
To provide Teachers with content that enriches current curriculum at NO COST
To educate our youth about the importance of water, energy and sustainability
To provide students with the tools to be responsible users of water and energy for a lifetime
To provide families the opportunity to save water and energy through FREE conservation programs offered by the City of Winter Park Electric Utility Department.
The Sustainability Education Program is brought to you by the City of Winter Park Electric Utility Department and provided at NO COST to select educators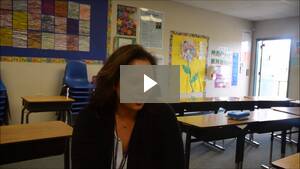 Listen to your Colleagues
Sign-up Today
More Information
---
What: This program is a supplement to your existing curriculum and designed to teach students why water and energy should be used, wisely and responsibly.
All lessons incorporate technology so it is appealing and engaging to students
Teachers receive access to our on-line web app which contains classroom activities, videos, and contests for prizes such as an iPad mini
Participating teachers can earn a $50 Visa Gift Card for classroom supplies
Who: 5th grade teachers, students and their parents at select schools in the Winter Park, FL area
When: Now! This is not an unlimited opportunity. Materials are available on a first come first served basis.
Cost: Absolutely Free! The only thing we ask is that you encourage your students to participate in all aspects of the program
How: To enroll just click on the sign-up button below and complete the enrollment page. Materials will arrive at your classroom on or before the date you choose!
"Every year I look forward to presenting the program to my class. It was good in the past. This year with the revised program it is AMAZING! The students enjoyed it more this year and I had a lot more families working together."
"Thank you so much for the water kit. Thanks to you guys my family and I saved lots of water and money! I love you guys soooo much. My favorite part was installing the showerhead with my parents."
"I have participated in water conservation programs with my class in the past and this year has been the most successful. I truly believe this is because of the interactive activities provided for the students in the workbook. My class loved exploring more about efficiency and conservation! Simply varying the presentation of information to kids can make a world of a difference."