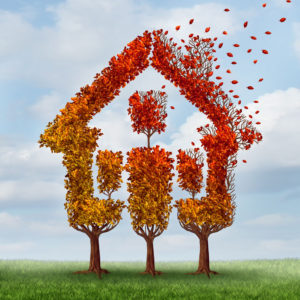 We tend to celebrate a lot of things in the fall – it's the kickoff of the holiday season, there are a ton of activities to take part in, and even if we claim to love summer, there is something to be said about the slight 'chill' in the air that can really make you feel comfortable. One thing that doesn't often cross our minds during this colorful season, however, is the energy we're using, and how we could be doing 'better' with it.
October is actually National Energy Awareness Month. So, what does that really mean? For starters, it means just as much as we want it to because the 'awareness' level really starts with you!
Each year, the Department of Energy chooses a different theme or topic for awareness month, and this year they are focusing on both energy, and water conservation. With droughts plaguing so many parts of the country, it seems to be a fitting theme to bring recognition to, especially when it comes to helpful tips for what we can do.
What Can You Do To Help Save Energy This Fall
For starters, conserving energy begins at home. The easiest place to start when you think about the cooler weather? Heating units. Not only will furnaces and heaters kick on almost full-time in the fall, causing electric bills to skyrocket, but you may be pumping out more heat than you actually need. A few tips can help to make your home more efficient, even if you don't have the budget to buy a completely energy-efficient heater.
First of all, before the cold weather kicks in, be sure to have your furnace looked at by a professional. If possible, ask them to clean it for you. If you have dirty air filters, it can slow the airflow, which will make your unit have to work even harder. The harder it works, the more energy it burns. Next, make sure your home is properly insulated, including windows and doors. This will keep heat from escaping, and can give your furnace a break from time to time.
However, the best thing you can do to make sure your bills stay down, and energy stays up, is to equip yourself with energy-efficient appliances. Buying a new heating unit might seem like a big investment at first – but it's just that. It won't take long before your heating bills reflect the savings, and the unit will pay for itself. On top of that, energy-efficient appliances are making a major mark on energy consumption throughout the world. If everyone switched to them, we could reduce electricity consumption across the globe by over 10% – such a small change, but such a big impact.
So, be sure to 'energize' your home this autumn as much as possible, by keeping the cool air out, and the comfortable air inside. Don't be afraid to do what you can to bring awareness to the energy crisis we're currently facing, and do your part in educating others to take the same steps throughout these cooler seasons.