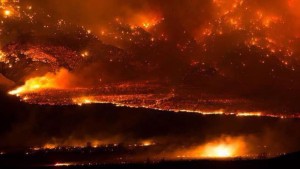 Those of us in California are more than familiar with the need for water, but the Western United States as a whole has seen severe drought conditions for a fourth year. With 2015 proving to be even hotter than 2014, the warmest year on record until now, many of us can only begin to imagine the consequences that will take place on our land.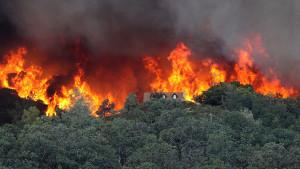 Drought and climate change fueling fires across the western United States shows is rampant…
Outside of high energy usage and some Californians living without running water, the current climate conditions have proved that wildfires can and will prevail. In fact, over 5 million acres have been devastated by wildfires in Alaska alone. Accompanied by the rest of the American West's, wildfires have scorched 8 million acres this year; well over the typical 5 million acre average that has run for the last decade.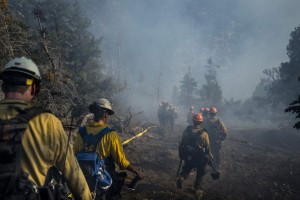 Drought and climate change fueling fires across the western United States is taking it's toll on our service workers…
Although we'd like to believe otherwise, evidence showing that severe drought and rising temperatures are likely to blame for the harshness of the wildfires. Already California alone has lost three firefighters as thinly stretched resources are battling the flames. While the condition in Alaska seems to be improving, many are worried that things will continue to decline as the environment becomes warmer and drier.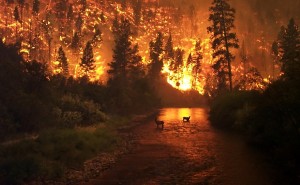 Studies show that drought and climate change fuel fires across the western United States…
Stanford University's Bill Lane Center for the American West's journalist and data visualizer, Geoff McGhee, has created an animated map showing the increasing severity of wildfires from 2003 to present. It's an interactive map of the entire United States and compiles data from GeoMAC, a federal clearinghouse of fire information. With nearly 20,000 wildfires to learn about in the last 12 years, McGhee hopes that the map will greatly assist analysts in studying wildfire trends. Hopefully soon, we'll find solace in a cooler, wetter and fireless climate.
To view the interactive map, visit EcoWest.org (http://vis.ecowest.org/interactive/wildfires.php).