Tinker Advantage
---
Utility delivered water and energy education programs are becoming increasingly popular.There are many program implementers that offer various program models. Each has a unique way of delivering the education and many offer the opportunity to achieve claimable water and energy savings through the distribution of a Kit. Most boast a proven track record of 20 to 30 years. When speaking with the utilities who implement these programs we found that most were happy. So why offer another program model? The answer is GENERATION Z.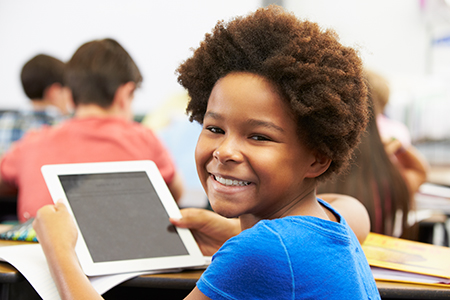 Connecting with the Modern Student
Gen Z consists of children born after the year 2000. They were born into the crisis period of terrorism, the global recession and climate change. They think globally, socially, visually and are extremely technological. They are the most connected, educated and sophisticated generation ever. They are the early adopters, the brand influencers, the social media drivers, the pop-culture leaders. They comprise nearly 2 billion people globally, and they don't just represent the future, they're creating it.
Based on this assessment, while current program models are considered successful, we believe the models themselves are a barrier to much bigger success. Tinker's solution removes those barriers and is designed to fully engage Generation Z. Allowing us to successfully impart long-term knowledge on more students, affecting more change.
Utility Advantage
Utilities implementing Tinker's solution enjoy end to end implementation and fully customized education content with brand matching. Our programs incorporate real-time tracking that shows end-to-end teacher, student and parent actions that are recorded. Through our on-line dashboard you are offered the ability to view program progress in real-time. Led by one of the pioneers of utility sponsored water and energy conservation education programs, a Tinker program allows you to enjoy the peace of mind that our professionals understand how to deliver a successful water and energy education utility program. Giving you the confidence in knowing we've got you covered.
Whether you are currently implementing a water and energy education program or considering including one in your current portfolio of programs, you owe it yourself to see what Tinker has to offer.
Turnkey: Everything Under One Roof
Completing all programmatic tasks under one roof offers countless advantages. Just by removing subcontractor relationship complexities we lower program costs, reduce opportunity for errors, and eliminate unnecessary time delays. This makes program implementation smooth, quick and seriously cost-effective. Best of all, we can give you a single dedicated program manager who knows your program inside and out. We want you to be worry free knowing… we've got your back.